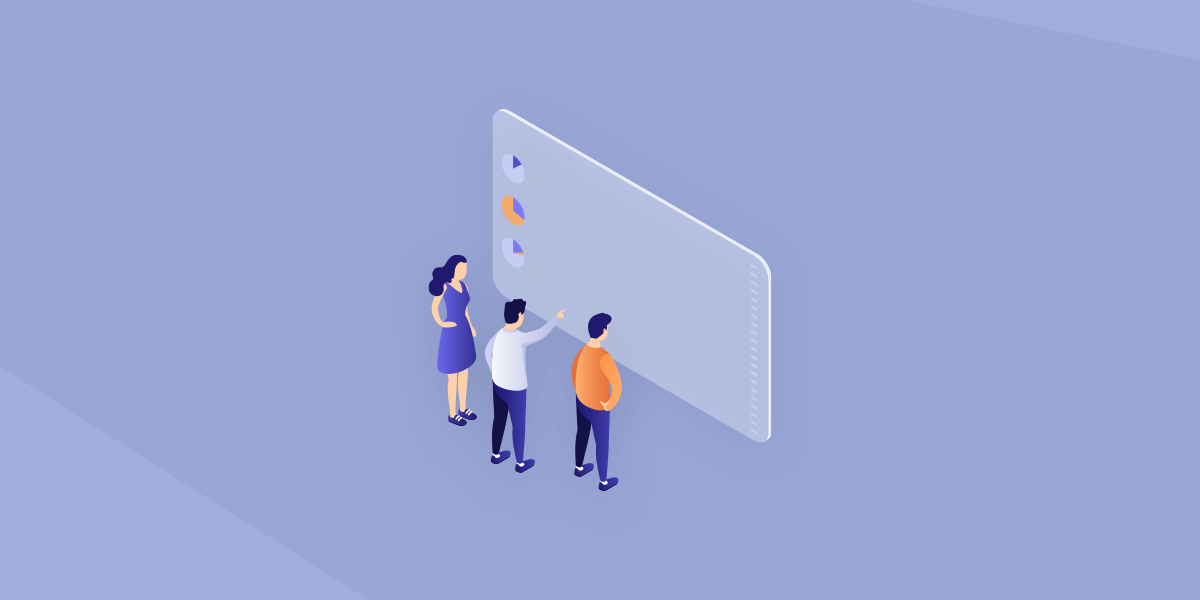 Starting a business is a key life moment for most people. Leaving the employment world and starting your own business is exciting, liberating and daunting, all at the same time. While you can mitigate the risk by starting slowly and part time, there is no getting away from the fact that being a business owner poses a lot of questions.

When most people think about a technology or digital marketing business, they usually have 3 choices, although only 2 are feasible. Firstly, create your own solutions in-house and then provide these to your clients. While this can be an admirable way to grow your business, the time, cost and complexity of developing, testing and maintaining your own software is prohibitive for most people.

The second option is to white label software from a third party provider and then build your business around this. Many software as a service (SaaS) businesses have built their entire business model around providing technology solutions to individuals who are then tasked with trying to create the infrastructure for their new venture.

The third option is to buy into a franchise model whereby the technology and infrastructure is already established, which means you can hit the ground running from day one rather than create your business from scratch.

In this week's blog, we wanted to compare two popular methods of starting a new business, namely the SaaS model versus the franchise model, to see which method would be most suitable for most people.

What is a SaaS model?
Software as a Service (SaaS) can be defined as, "a software licensing and delivery model in which software is licensed on a subscription basis and is centrally hosted." You can find lots of examples of SaaS models in operation and it's something that a lot of people are familiar with in the business world. Popular examples of SaaS providers include MailChimp (email marketing), Slack (instant messaging) and KashFlow (accounting) to name just a few.

Generally, with a SaaS model, you pay a small, recurring monthly fee to utilise the software. This will vary from each service provider and most companies do not tie you into a contract. Instead, they typically offer a free trial for 14 or 28 days to use the software before you begin your subscription.

While the SaaS model is a good starting point for access to certain applications, it does prove to be problematic if you intend to build a business around one of these services. This is because you need a lot more than a great product or service to build a scalable business.

If you think about most businesses, the actual product or service they sell is only one component of the business. In order to facilitate the sale, the business needs to have a brand, website, marketing and sales process in place before they can convert a customer.

Once a customer is onboarded, the business needs to have the necessary infrastructure in place to support that client and ensure they convert them into a long term customer. This is where the SaaS model becomes challenging for most people.

While it's not impossible to build a brand, website, marketing message, sales channels etc, all of these components of a business take time, money and resources. With the business and technology world moving so quickly, dedicating resources to these elements can certainly impact how quickly you can actually become operational with your business.

Aside from some of the challenges mentioned above, it's also important to recognise that not everyone has the experience or desire to develop the infrastructure of their business themselves. Trying to build the core elements of your business requires planning, invariably making mistakes and learning to optimise processes. Again, this detracts from actually growing and scaling the business you envisaged.

To summarise, opting for the SaaS model can be a cheaper way to get started initially but can prove to be more expensive in the long run as you try to grow your business. The SaaS model will actually move you further away from the revenue generating aspects of the business which are crucial to short and long term success.

The franchise model
An alternative, albeit more expensive approach, is to consider the franchise model. This is usually where you buy into a 'ready to start' business that includes all the components you need to succeed. From what to sell, to how to sell it and get paid, the franchise model is always the most risk free way to get started.

Although there are different types of franchise models/opportunities available, if we focus on the technology and digital marketing sector, we would always advocate proceeding with a company that has developed their own technology/infrastructure.

It is very prevalent for franchisors to white label their software from a third party company and add their own logo to the software. This is problematic for the franchisee as their or their clients feedback will rarely get implemented since the franchisor does not own the software. It is for this very reason, here at iOB Business, we made the conscious decision over 3 years ago, to develop our own technology platforms in-house.

Away from the technology side, the franchising route often accelerates your route to market so you can focus your energy on revenue generating activities. Removing a lot of the guesswork associated with growing a business can be crucial for your long term success.

A robust and value-driven franchise model typically includes a launch ready brand, training, resources and ongoing support to help you achieve your goals. This ensures that you don't spend vital time and money on making mistakes, instead you can actually focus on growing your business rather than worrying about infrastructure.

While different franchises have different components, it is important to consider the level of support provided as well as the frequency of updates provided to the franchisee. Ideally, you want to invest in a model that is always evolving as that ensures your business always has access to new development opportunities.

The final point to highlight when discussing the franchise model is the cost element. Most franchises do have an initial joining fee as well as a monthly fee that the franchisee must pay. Although this can seem daunting, the fees that you pay are essentially to accelerate your route to market. Rather than spend many multiples of most franchise fees on trying to develop something yourself and also deal with the challenges that arise from this, a good franchise model will make the launch process as frictionless as possible.

It is also worth noting that a lot of funding providers (e.g banks) look favourably upon people wishing to fund their franchise through a loan. This is because a franchise model typically has all the components and experience needed to help you succeed, therefeo financial institutions consider this a less risky option to enter the world of business.

Summary
There is no right or wrong way to start a business. The last 15 months have seen lots of people reassess their professional lives and consider starting a business as a way to obtain more control.

The digital world has opened up many possibilities for people looking to start a new business. The success of SaaS and franchise models show that both approaches can yield great results if you have the skills, mindset and resources to build the business you deserve.

Here at iOB Business, our mission is to deliver the most value-driven Digital Agency opportunity on the market. It is for this reason that we constantly invest in our bespoke technology platforms and wider business model to ensure partner success.

To find out more about our franchise opportunity, please contact a member of our team.

Until next time, take care.