---
---
Our Zapier integration is live
---
Developing our own technology platforms in-house gives our team the opportunity to constantly evolve our solutions for the benefit of our partners and their clients.
---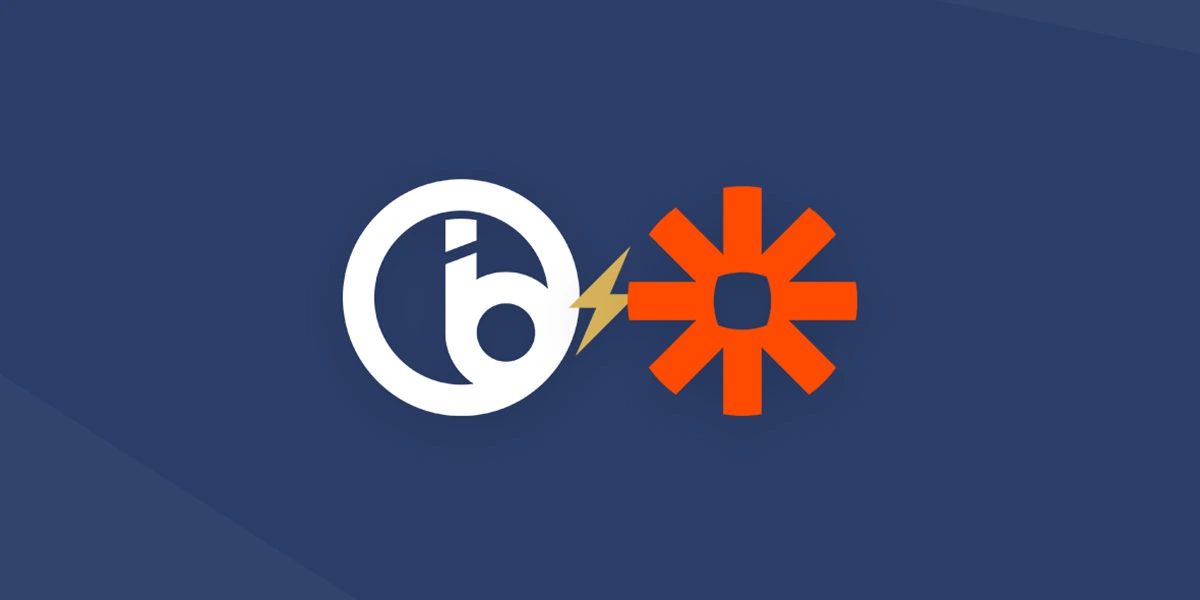 ---
Technology is always advancing and as a technology franchisor, we believe that technology will only become more prevalent in our professional and personal lives. We can all see technology is already central to our daily routines, from shopping online to communicating with friends/family right the way through to helping us work remotely.

A few years ago, we made the bold decision to start developing our own technology platforms in-house rather than rely on third party companies and rent or 'white label' our software. This decision has been vindicated as it gives our partners a unique selling point (USP) from day one and also helps us to evolve our technology based on feedback.

Over the years, we have been in the envious position of having the ability to sign a number of partnership agreements and integrate a wide array of solutions into our technology ecosystem.

Having full control of our underlying source code has given us the opportunity to sign partnership agreements with the likes of DigitalOcean for our cloud infrastructure, through to Star Micronics for thermal printing and even integrating one of the UK's largest delivery networks into our platforms, as a means to future proofing our technology.

Other notable integrations include Apple Pay, Google Pay, Stripe, PayPal, Facebook, Twitter and Trustpilot, as well as many other technology solutions that have been integrated into the ecosystem we have created.

All of this wouldn't have been possible if we didn't start the process of creating our technology platforms internally. However, we are not a company that rests on its laurels and pushing the boundaries of our technology platforms is something that we are really passionate about as a company.

We fundamentally understand the importance of technology, especially during this global pandemic and therefore constant investment in our software is something our head office team is totally committed to achieving. There is a full development roadmap that we are looking to implement in 2021 but rather than go into that during this weeks blog, we wanted to announce a new integration that our team has been busy developing over the last few weeks.

Our team has now officially launched our Zapier integration in light of the feedback we have received from our existing partners and their clients. Sitting alongside some huge companies and integrations, our Zapier debut will give our partners even more flexibility when working with their clients by utilising over 3,000 integrations available on Zapier.

What is Zapier?
Zapier is an online automation tool that connects different services of pieces of software together to automate tasks without the need to build complex/costly integrations. This is achieved through something called "zaps", which essentially transfer data from one program to another.

Ask any business owner and the one thing they will say is time is their most limiting factor. There simply never seem to be enough hours in the day to get everything done with most tasks being repetitive and time-consuming. This is where Zapier can be useful as it can streamline processes by automating tasks.

What are some use cases for Zapier?
As we've mentioned above, Zapier can help any business automate processes which will help productivity and reduce human error. Most data driven tasks usually require some human input such as entering data, this means it can be prone to errors.

Using Zapier, a business can eliminate human mistakes by directly connecting two programs and moving data automatically. For example, when a customer fills in an enquiry form on a website, this data can be zapped to the email marketing software of choice for the client which can start an automatic nurturing campaign.

How can Zapier help our partners and their clients?
We realise that more and more businesses are looking to integrate technology solutions into their business. After all, the pandemic has highlighted the need for all types of businesses to improve their online presence in order to stay relevant.

Our Zapier integration can extract data points from our platforms and sync these with other solutions that the client may be using. For instance, when a customer places an order through our Food Ordering platform, their name, email address and contact number can be zapped into email marketing/text messaging software that the restaurant is using. The restaurant can then automatically send a text message to the client notifying them of their delivery. They can also place the customer on an email list that sends out future promotions to existing customers.

Another example could be when a customer schedules an appointment through the Online Booking platform. This data can be zapped to the clients CRM system so they can start to build a database of client details.

The possibilities are endless when it comes to building zaps and this gives our partners even more ways of offering their clients a joined up technology/digital marketing strategy. It provides our partners the ability to dive deeper into the existing solutions being used by their clients, and allows them to think outside the box in terms of how they can help their clients.

A few words from our Co-Founder
James Mohamed, Co-Founder of iOB Business, who works very closely alongside our technology team stated,

"We are really proud of our latest integration as it opens up more possibilities for our partners and their clients. Opening up data points can help us grow our technology ecosystem and gives our partners another huge differentiator in the marketplace. With more announcements and innovations in development, it's certainly an exciting time for our entire partner network."

Summary
As we have seen throughout this weeks blog, our technology team is constantly building upon our core infrastructure and our Zapier integration is our latest signal of intent. Building technology solutions that are scalable and needed by end businesses is something that we focus on as a company.

We understand matching cutting edge software with our complete business package places our partners at the heart of driving digital transformation for all types of businesses.

To find out more about our technology platforms and growing a successful Digital Agency with us, please contact a member of our team.

Until next time, take care.
Related
Digital Agency

Posts
---
---
What iOB Business has to offer is far superior to the rest
---

Colin M.
iOB Business Partner
---
---
---
I have been working closely with the team for over 2 years and the solutions, content and support is of the highest quality
---

Harrison T.
iOB Business Partner
---
---
---
If someone asked me whether to join iOB Business, I'd tell them to do it straightaway
---

Donovan R.
iOB Business Partner
---
---
---
The team provided thorough training and are extremely knowledgeable about the digital space - highly recommend
---

Chitra R.
iOB Business Partner
---
---
---
Joining iOB Business has helped me learn more about the digital world
---

Anthony O.
iOB Business Partner
---
---
---
Our growth would have been much slower had we not had the iOB Business infrastructure behind us
---

Colin M.
iOB Business Partner
---
---
---
The opportunity they offer is second to none, you can guarantee your clients top class solutions and projects
---

Stephen H.
iOB Business Partner
---
---
---
It is the personal aspect that usually lacks in most business relationships that separate iOB Business from the rest
---

Ivon M.
iOB Business Partner
---
---
---
The support and guidance is invaluable when you're first starting out. I'm grateful I partnered with iOB Business
---

Chiquita R.
iOB Business Partner
---
---
---
Coming from a totally different industry the Learn Centre has given me the knowledge to be confident as a Digital Specialist
---

Norbert O.
iOB Business Partner
---
---
---
The training was excellent. The content was delivered in a helpful, fun and constructive way
---

Rozanne S.
iOB Business Partner
---
---
Access Our
Business Starter Pack