---
---
iOB Business crowned Best Digital Agency Franchise of the Year
---
The Global 100 Awards programme announced their 2023 winners and iOB Business has officially been awarded the 'Best Digital Agency Franchise of the Year – 2023'
---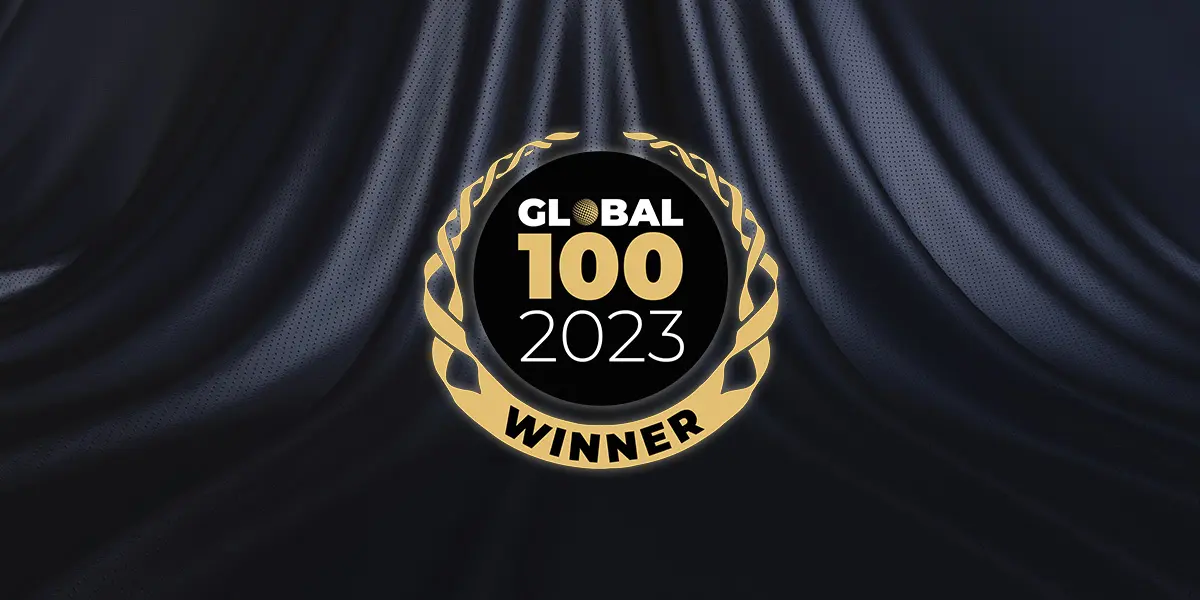 ---
The Global 100 Awards programme announced their 2023 winners and iOB Business has officially been awarded the 'Best Digital Agency Franchise of the Year - 2023', cementing their place as the most value driven business opportunity on the market.

This year, against the backdrop of global and economic uncertainty, the Global 100 Awards programme has gone further than ever before to seek out exceptional achievement. Business leaders, executives and visionaries across all market sectors have tackled and overcome the unprecedented challenges faced. Such triumphs in the face of adversity are truly worthy of recognition.

The Global 100 Annual Awards programme is ambitious by its very nature. Its aim is to recognise the achievements and expertise of firms and individuals operating to the highest standards across the world stage. By highlighting and publicising the accomplishments of business leaders and professionals, the Global 100 Awards aim to inform and inspire their readership base.

The awards programme is a trusted source of inspiration for over 376,000 CEOs, CFOs, legal, accounting and media professionals in over 163 countries worldwide. Shining a light on the successes of its worthy winners, the awards programme provides its readership with a comprehensive understanding of those firms that are truly leaders within their chosen areas of expertise.

Kamran Awan, Co-Founder of iOB Business, commented, "Thank you for this incredible honour of being named the Best Digital Agency Franchise of 2023. It's recognition for the hard work and dedication of the entire iOB Business team, and we're extremely grateful and proud.

To our existing franchisees, we want to say a huge thank you. We couldn't have achieved this without your trust and commitment to our brand. You are the backbone of our business, and we're proud to have you as part of our global network.

To those considering starting a Digital Agency, we want to invite you to join us on this exciting journey. At iOB Business, we provide our franchise partners with the technology, training and support needed to thrive in the digital world. As the Best Digital Agency Franchise of 2023, we're committed to delivering unmatched results and staying ahead of the curve.

We believe that our success depends on the success of our franchise partners. Join us and let's build a brighter future together in the world of digital marketing. Thank you again for this recognition, and we can't wait to see what the future holds for iOB Business and our global network."

The winners of the Global 100 Awards are carefully selected based on specific criteria – and this year's winners are no exception. This ensures the awards continue to set the benchmark for the most distinguished industry leaders, highest calibre teams and exemplary organisations.

A number of key areas of consideration formed the award criteria for this year including:

Complexity: A fundamental component of the award criteria is that firms have demonstrably conducted complex work, delivered to the highest industry standards. Such work must always meet and exceed client expectations.

Strategy: The successful implementation of a strategic vision, bringing significant positive change in their respective market vertical is another essential element. Whether operating locally or on a global basis, such organisations are worthy of high praise and recognition.

Innovation: Creating ground-breaking or innovative processes, used during the completion of conducted work and adding value to client projects.

The Global 100 Awards programme follows a very specific and comprehensive assessment process. A strict format of self-submission and third-party nomination is followed by an evaluation by a distinguished judging panel. Judges are carefully selected from industry based on their expertise and unparalleled knowledge of their respective fields. A vote is concurrently opened to the programme's readership base. Firms are subsequently shortlisted and selected as winners in their categories, using a proprietary method of analysis. This forms an elite group of organisations, celebrated for their excellence.

Editor in Chief, Richard Baker explained, "The past 12 months have presented truly unforeseen challenges for firms and business leaders across the globe. However, organisations have risen to the challenge, found new ways to serve their customers and identified innovative solutions. This has enabled them to operate successfully within new parameters. As a result, we've gone even further to seek out those firms breaking down barriers to trade, utilising ingenuity, technology and tenacity to full operational and commercial advantage."

iOB Business is continuing its journey to deliver award winning success to its partners through their proprietary Technology Platforms, infrastructure and industry leading training and support.

To find out more about starting and growing a successful Digital Agency, please feel free to contact us.
---
What iOB Business has to offer is far superior to the rest
---

Colin M.
iOB Business Partner
---
---
---
I have been working closely with the team for over 2 years and the solutions, content and support is of the highest quality
---

Harrison T.
iOB Business Partner
---
---
---
If someone asked me whether to join iOB Business, I'd tell them to do it straightaway
---

Donovan R.
iOB Business Partner
---
---
---
The team provided thorough training and are extremely knowledgeable about the digital space - highly recommend
---

Chitra R.
iOB Business Partner
---
---
---
Joining iOB Business has helped me learn more about the digital world
---

Anthony O.
iOB Business Partner
---
---
---
Our growth would have been much slower had we not had the iOB Business infrastructure behind us
---

Colin M.
iOB Business Partner
---
---
---
The opportunity they offer is second to none, you can guarantee your clients top class solutions and projects
---

Stephen H.
iOB Business Partner
---
---
---
It is the personal aspect that usually lacks in most business relationships that separate iOB Business from the rest
---

Ivon M.
iOB Business Partner
---
---
---
The support and guidance is invaluable when you're first starting out. I'm grateful I partnered with iOB Business
---

Chiquita R.
iOB Business Partner
---
---
---
Coming from a totally different industry the Learn Centre has given me the knowledge to be confident as a Digital Specialist
---

Norbert O.
iOB Business Partner
---
---
---
The training was excellent. The content was delivered in a helpful, fun and constructive way
---

Rozanne S.
iOB Business Partner
---
---
Access Our
Business Starter Pack