---
---
Introducing our Business Growth Sessions for partners
---
Supporting the growth and development of our partners is integral to what we do here at iOB Business. Our Business Growth Sessions are designed to equip our partners with actionable strategies they can implement from day one.
---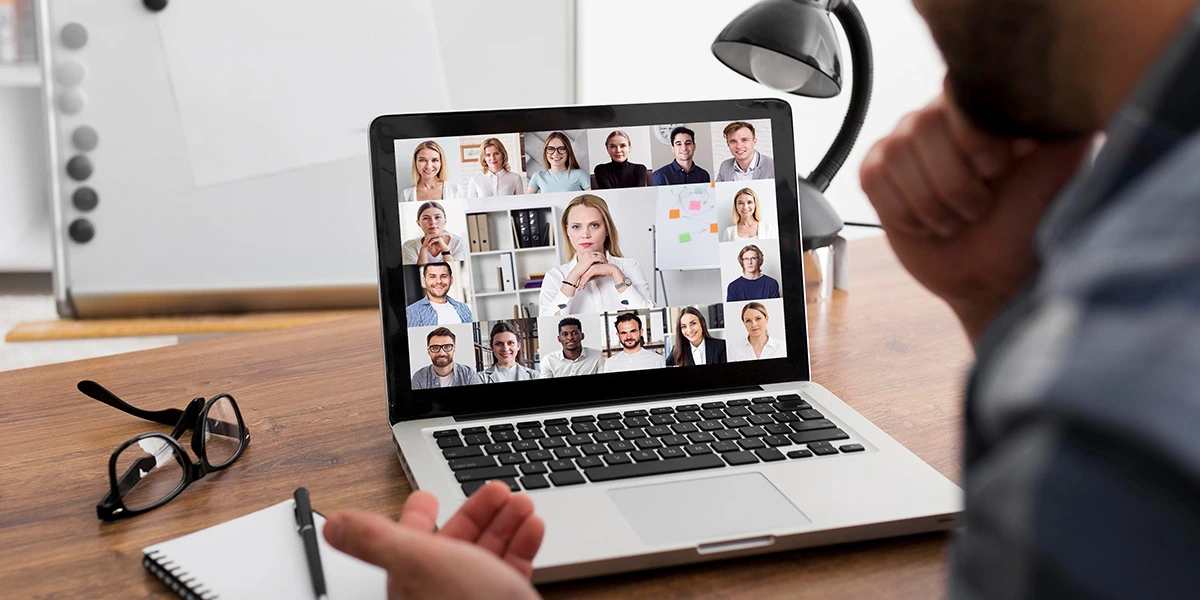 ---
The current pandemic situation has presented us with many challenges, both on a personal and professional level. However, with the festive season beginning in a few weeks and news of a potential vaccine on the horizon, there are signs that we can start to put this unique year behind us.

We have highlighted during our previous blogs the reasons why businesses of all sizes need to invest in digital solutions to improve their online presence. Whereas 8 or 9 months ago for many businesses, the thought of improving their website or focusing on a review strategy was not regarded as a necessity, fast forward to today and many businesses understand the need to improve all parts of their online marketing.

However, this week's blog is not about focusing on any specific platform or reason for businesses to use digital solutions, rather it's to highlight some new developments within iOB Business.

As a head office organisation, we are acutely aware of the need to invest and develop our business model in order to give our partners additional help when scaling their Digital Agencies with us. Away from our technology platforms, we feel it is imperative to also build upon the commercial infrastructure that is provided to each partner.

With that being said, we are proud to roll out our Business Growth Sessions for partners of our network, held live and every two weeks by our resident professional business coach, Ben Porter-Smith.

Our professional business coach
Ben is an experienced UK business coach who specialises in working with all types of small businesses and in particular helping businesses achieve consistency and profitability within their business.

Prior to becoming a business coach, Ben was involved in the property sector as well as running his own marketing agency. As a result, Ben understands the challenges many businesses are facing as well as the strategies needed in order to articulate solutions to them.

The structure of our sessions
The Business Growth Sessions are delivered via Zoom every 2 weeks and are available to all existing partners through our Learn Centre. For all partners that can't attend the live sessions, we have the session recording uploaded for later viewing which means everyone can upskill when it's most convenient for them.

In terms of content, our Business Growth Sessions are centred around delivering value that encompasses lead generation, sales and marketing with a particular emphasis on running a Digital Agency.

This ensures that the session has maximum impact and is relevant to the needs of our partner network. With an open dialogue, partners are encouraged to submit questions prior to the sessions as well as during the session itself. We are conscious about providing value to every partner that attends and ensure that there is ample time at the end for questions and answers.

Why did we team up with a business coach?
There are many advantages of partnering with a business coach to assist our partners in accelerating their performance. When we devised the idea of Business Growth Sessions, we wanted to achieve real value for our partner network and provide useful tips/strategies that could yield immediate results.

We decided to enlist the help of an experienced business coach because we feel it will resonate with our network to hear from someone who specialises in helping businesses grow and has first hand knowledge about working with small business owners.

What are we hoping to achieve?
Our aim for the Business Growth Sessions is to offer a further dimension to our partners when they are launching and growing a Digital Agency with us. Aside from the technology solutions, live training, support, Learn Centre and Digital Office, we want to offer practical and relevant advice on a continuous basis.

The sessions are a great way for us to have regular communication with our partners and also shape the content based on particular needs or challenges being faced by our partners.

Furthermore, as a head office organisation, we feel it sends a strong signal to potential and existing partners that we are totally committed to the success of our network.

How do the Business Growth Sessions slot into our business model?
As mentioned above, our Business Growth Sessions are an extra element of the infrastructure provided to our partners and are rolled out with no extra cost. Similar to our commitment with our bespoke technology platforms, any new advancements within our business model are provided to our existing network free of charge.

We are proud to constantly push the boundaries when it comes to delivering value to our network and unlike a lot of other companies who charge members for upgrades and additions, we feel the onus is on us to develop and release new ways to help our network.

Supplementing the sessions within our Learn Centre
The Business Growth Sessions are not the only evolution of our business model. We have also uploaded a huge array of additional training videos within our Learn Centre, devised by Ben, that are concentrated on providing additional guidance during the sales, marketing and time management aspect of running a Digital Agency.

With more video content due to be released within the Learn Centre over the next few weeks and months, it certainly is an exciting time to be a member of our network.

Summary
As we have seen throughout this blog, our Business Growth Sessions are a key component of our lifetime support programme for all partners of our network. By aligning with an experienced business coach, we are ensuring that our partners receive timely and relevant information that can help them accelerate their performance.

To find out more about how you can launch a Digital Agency with us and help local businesses with their online visibility, please contact a member of our team today.

Until next time, take care.
---
What iOB Business has to offer is far superior to the rest
---

Colin M.
iOB Business Partner
---
---
---
I have been working closely with the team for over 2 years and the solutions, content and support is of the highest quality
---

Harrison T.
iOB Business Partner
---
---
---
If someone asked me whether to join iOB Business, I'd tell them to do it straightaway
---

Donovan R.
iOB Business Partner
---
---
---
The team provided thorough training and are extremely knowledgeable about the digital space - highly recommend
---

Chitra R.
iOB Business Partner
---
---
---
Joining iOB Business has helped me learn more about the digital world
---

Anthony O.
iOB Business Partner
---
---
---
Our growth would have been much slower had we not had the iOB Business infrastructure behind us
---

Colin M.
iOB Business Partner
---
---
---
The opportunity they offer is second to none, you can guarantee your clients top class solutions and projects
---

Stephen H.
iOB Business Partner
---
---
---
It is the personal aspect that usually lacks in most business relationships that separate iOB Business from the rest
---

Ivon M.
iOB Business Partner
---
---
---
The support and guidance is invaluable when you're first starting out. I'm grateful I partnered with iOB Business
---

Chiquita R.
iOB Business Partner
---
---
---
Coming from a totally different industry the Learn Centre has given me the knowledge to be confident as a Digital Specialist
---

Norbert O.
iOB Business Partner
---
---
---
The training was excellent. The content was delivered in a helpful, fun and constructive way
---

Rozanne S.
iOB Business Partner
---
---
Access Our
Business Starter Pack