---
---
Industry sectors you can target as a Digital Agency owner
---
As the digitisation of society continues, business owners across the globe realise the importance of digital marketing. However, are there any specific industry sectors that Digital Agency owners should focus on?
---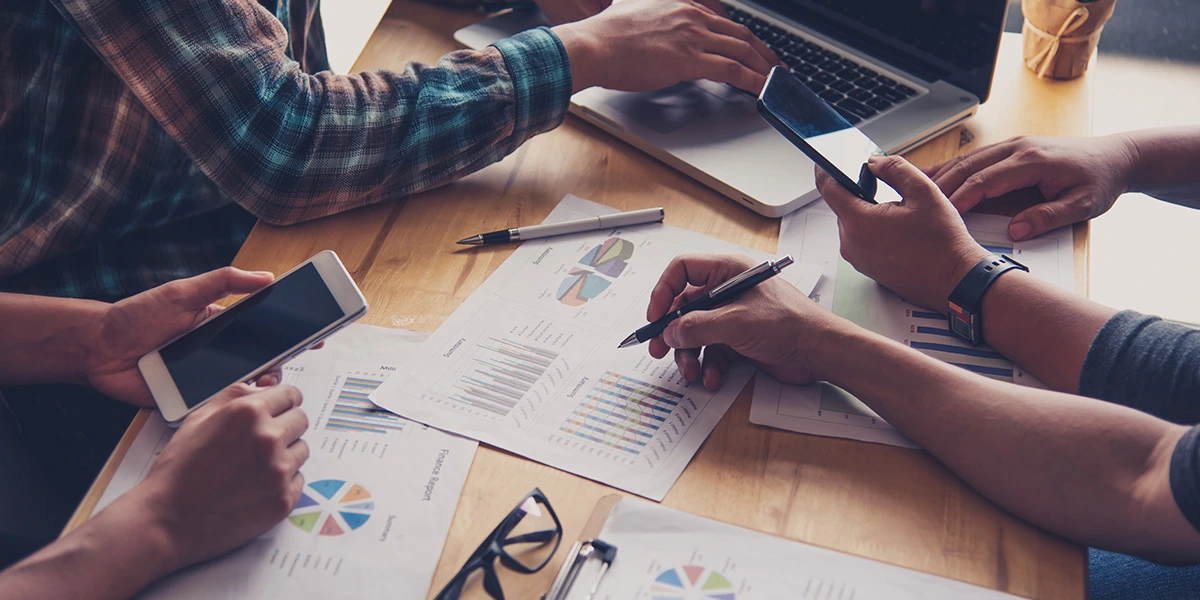 ---
The world is moving more towards digital platforms and we can see this if we take a moment to reflect on our own behaviour. The pandemic has seen many of us turn to the online world more than ever, whether it's video conferencing for work right the way through to interacting with friends/family on social media.

As society gravitates towards the digital world, this presents opportunities and challenges for small business owners. Unlike their larger counterparts, traditionally small businesses have not had access to resources, technology and knowledge to compete in the online world. However, the pandemic has forced many small business owners to consider digital marketing as a way to engage with their customers.

Over the last few weeks, we have covered extensively why small businesses need to utilise digital solutions in order to stay relevant. In this week's blog we actually wanted to deep dive into specific industry sectors that you can potentially target with a Digital Agency.

Digital transformation
There has been a lot of talk lately about digital transformation and we've even seen some in our industry brandish this term when trying to convey their solutions. The simple fact is digital transformation is such a vague term that doesn't really resonate with business owners. Sure, business owners understand the need to market online, but all this talk of transformation just comes across as marketing spin.

The most important thing for business owners is to use technology that actually adds value to their businesses rather than ripping up their play book. It's for this reason that many agencies in this space struggle to onboard new clients. Business owners are reluctant to discard existing digital solutions they have in place, such as their current website, in favour of something new that may not necessarily benefit their bottom line.

Instead, business owners, particularly those of small businesses, are looking for their existing digital footprint to be enhanced with new solutions. It's therefore important that solutions that are proposed work with their existing systems.

Here at iOB Business, all of our technology platforms are designed to be deployed onto a client's existing website, which makes the small business owner less resistant to change. There are also a range of add-on services that can enhance the overall customer experience and help leverage digital marketing in the 'new normal'.

Shouldn't you help every type of business?
Absolutely, the beauty of digital marketing and technology solutions is the almost infinite ways that a business can benefit. However, as with any product or service, there is always a particular type of customer/client that can benefit more than others.

For example, every business is different and even businesses within the same sector have their own nuances. Taking a generic approach can work for some, but in our opinion, taking a more targeted approach can yield long term benefits.

One of the biggest mistakes any agency owner can make when they have a range of solutions available is to try and sell every solution to every client. In the modern world, business owners and clients are looking for personalisation.

Instead of being generic, it's better to invest time in researching different industry sectors and in particular, specific businesses to understand what they are doing well online but more importantly, how they can improve their online presence. This helps you identify certain solutions that will add tangible value to clients and help them achieve a return on investment.

Industry sectors you can target effectively
The following is not an exhaustive list, but rather a starting point for specific industries that can benefit from working with a Digital Agency.

• Professional services

When most people think of professional services firms such as accountants, law firms, mortgage brokers or estate agents, they envisage traditional businesses who have not fully embraced the online world.

The majority of businesses within this sector rely on a handful of clients and usually through word of mouth. They have resisted the need to market online, but the online world has opened up the possibility to connect with potential clients outside their usual catchment area.

Businesses within this sector generally charge high fees and are cash positive. This means as a Digital Agency owner, if you can help a business in this sector generate 1 more client through social media or online reviews for example, it will pay for the solution based on their pricing model.

It also makes technology solutions attractive to business owners in this area as they can gain a competitive edge over other companies who are less progressive. From a cost perspective, it's more achievable as they don't need lots of clients to break-even.

• Religious organisations

It is a sector that we often forget but there are a variety of religious organisations in almost every town, city and village that can benefit from digital marketing.

Religious organisations and charities are often reliant on grants and donations. However, most have a really devoted and engaged audience, which means they have a cash surplus to invest in their online presence.

An engaged audience means the digital world is perfect for helping businesses in this area to maximise their following and potentially boost revenue streams. For example, events can be promoted on social media and community halls can be hired using an online booking system.

• Hospitality businesses

The hospitality industry has been hit harder than most sectors during the pandemic. However, there have also been a lot of grants, loans and reliefs provided to businesses over the past 16 months.

Businesses such as restaurants, takeaways, cafés and bars, traditionally have lots of customers walking in and out of the premises. While this has been reduced substantially during the past year, many businesses have looked to still engage their loyal customers through online mediums.

For example, businesses in this sector can benefit from a food ordering platform that helps save money in comparison to third party content aggregators as well as leverage the opportunity presented by social media or by securing more online reviews.

While business owners in the hospitality sector are generally price conscious and work to small profit margins compared to other sectors, the sheer volume of potential customers they can reach means many have turned to the online world and Digital Agencies.

• Health care sector

Similar to the point above regarding professional services firms, there are lots of health care businesses that can benefit from digital marketing. For example, dentists, opticians, doctors, independent pharmacies etc, can all use online marketing to propel their businesses forward.

Some of the solutions that could be attractive to businesses in these sectors include e-commerce capabilities, search engine optimisation and pay per click advertising. With more touchpoints available than ever before to business owners, it's easier than ever to build a unified digital experience for customers.

Testing is crucial
While there are certain industry sectors that are more obvious than others when it comes to building a digital footprint, it's still important to test different target verticals. The great thing about the online world is the number of creative solutions that can be deployed to help business owners engage with their customers.

Ultimately, the biggest advantage a Digital Agency has over a web development agency or mobile app business is the variety of solutions that can be offered. Increasingly, small business owners are looking to work with Digital Agencies that can combine a number of services together which saves them time and money rather than working with different providers for their digital marketing needs.

Summary
As we have seen throughout this week's blog, the digital marketing landscape shows no sign of slowing down as more businesses attempt to leverage the power of the online world to engage their customers.

Although every business can benefit from an enhanced online footprint, certain industry sectors can utilise certain solutions more than others. The key is to thoroughly research each potential client before you recommend the right solutions for their needs.

To find out more about how you can help a diverse portfolio of businesses with digital solutions through your own Digital Agency, please contact a member of our team.

Until next time, take care.
Related
Digital Agency

Posts
---
---
What iOB Business has to offer is far superior to the rest
---

Colin M.
iOB Business Partner
---
---
---
I have been working closely with the team for over 2 years and the solutions, content and support is of the highest quality
---

Harrison T.
iOB Business Partner
---
---
---
If someone asked me whether to join iOB Business, I'd tell them to do it straightaway
---

Donovan R.
iOB Business Partner
---
---
---
The team provided thorough training and are extremely knowledgeable about the digital space - highly recommend
---

Chitra R.
iOB Business Partner
---
---
---
Joining iOB Business has helped me learn more about the digital world
---

Anthony O.
iOB Business Partner
---
---
---
Our growth would have been much slower had we not had the iOB Business infrastructure behind us
---

Colin M.
iOB Business Partner
---
---
---
The opportunity they offer is second to none, you can guarantee your clients top class solutions and projects
---

Stephen H.
iOB Business Partner
---
---
---
It is the personal aspect that usually lacks in most business relationships that separate iOB Business from the rest
---

Ivon M.
iOB Business Partner
---
---
---
The support and guidance is invaluable when you're first starting out. I'm grateful I partnered with iOB Business
---

Chiquita R.
iOB Business Partner
---
---
---
Coming from a totally different industry the Learn Centre has given me the knowledge to be confident as a Digital Specialist
---

Norbert O.
iOB Business Partner
---
---
---
The training was excellent. The content was delivered in a helpful, fun and constructive way
---

Rozanne S.
iOB Business Partner
---
---
Access Our
Business Starter Pack